Wolverton Primary School has a very proactive PTA run by a small group of committed parents and teachers who organise a variety of events throughout the year to raise valuable funds for the school. We are fortunate to have the support of our families who help the PTA members to organise and run events, donate prizes and most importantly of all attend.
Over recent years they have raised considerable funds to support the school which have been used to pay for wide variety of items:- a mural painted in the entrance hall, the purchase of a flat screen monitor to display photographs of events etc. for visitors and parents to view, outdoor play equipment including a wooden adventure trail, playground markings, benches, novelty bins, brightly coloured bench seating, netball posts and a maypole.
The PTA's latest purchase for the school is two banks of very colourful lockers for Class 3 and 4 children to use (see picture below).
They have also provided non-profitable social events for the children to enjoy at Easter and Christmas.
The PTA host a variety of fundraising events including a Christmas Fayre, Summer Fayre, treasure hunt, quiz nights and a Hallowe'en disco. They also run a termly second hand uniform and cake sale plus ice cream sales on a Friday after school in the summer. They are always on the lookout for new fundraising ideas.
Organising and running these events are always great fun and it is a fantastic way to get to know lots of other families at the school.
If you are interested in supporting our PTA in any way please contact Kate Drysdale or natasha Griffiths, through the school office on 01926 842214 or by email to admin5201@welearn365.com.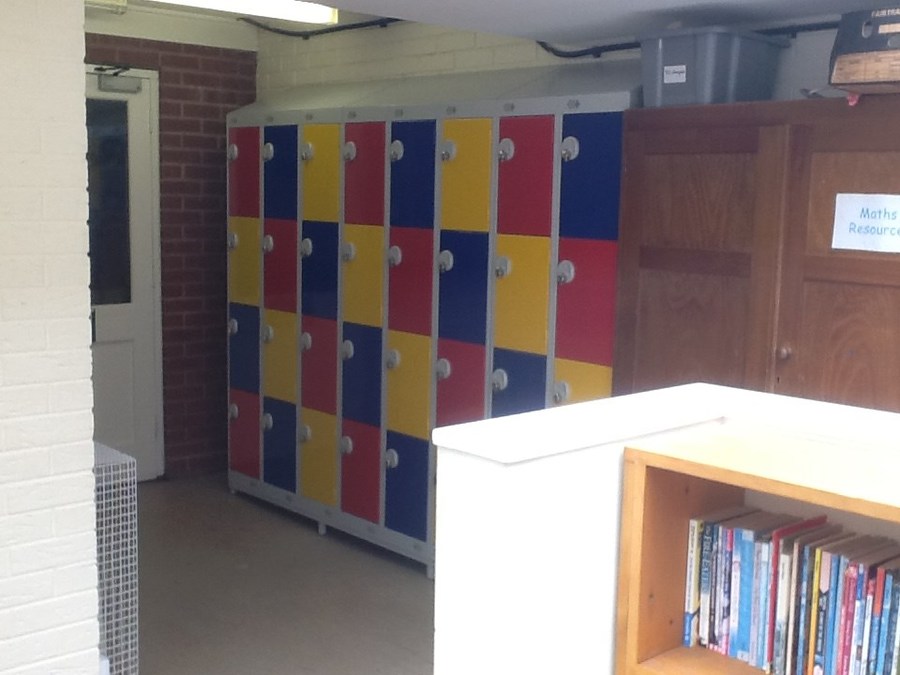 The officers of the PTA are as follows:
Chairs:
Mrs Kate Drysdale & Mrs Natasha Griffiths
Treasurer:
Mrs Tracey Brash